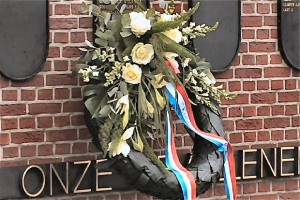 On Wednesday a commemoration service was held in Den Helder for the relatives of the crew of the submarine HM K XVI (K 16).
This submarine was sunk off the coast of Borneo during the Second World War and was found by an Australian diving team two months ago during their annual diving trip in the South China Sea. The find put an end to the long period of uncertainty for the families of the crew.
A total of 36 crew members died, including six Indonesian shipmates. Wreaths were laid in Den Helder and a few relatives spoke in commemoration of the crew members.